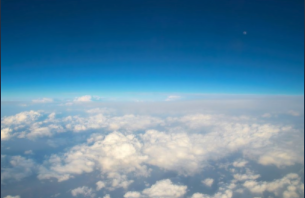 NATO AGS CONTRACT AWARDED TO GOVSAT
THE COMPANY WILL SUPPORT THE OPERATIONAL PHASE OF NATO ALLIANCE GROUND SURVEILLANCE (AGS)
Luxembourg, November 8, 2016 – GovSat announced today that it has been granted a long term commercial SATCOM contract to support the operational phase of NATO Alliance Ground Surveillance (AGS). The contract for an end-to-end service includes the delivery of satellite capacity in commercial Ku-band as well as associated capacity management support to provide the required command and control as well as sensor data communications between the NATO Global Hawk UAVs and ground segment over the AGS operational area. GovSat will be ensuring the provision of the Satcom services out of its security cleared facilities with dedicated security cleared personnel, also deployed within NATO premises. With this agreement, Luxembourg Authorities and the NCI Agency as procurement executive agent respectively acquire and manage the services provided by GovSat.
The AGS system consists of air, ground and support segments, performing all-weather, and persistent wide-area terrestrial and maritime surveillance in near real-time. The AGS will be able to contribute to a range of missions such as protection of ground troops and civilian populations, border control and maritime safety, the fight against terrorism, crisis management and humanitarian assistance in natural disasters. It will give commanders a comprehensive picture of the situation on the ground.
"The award of this contract confirms the unique capability of GovSat to address the secure communication requirements of a NATO defence program, including the handling of sensitive and classified material. GovSat is now de-facto operational in the defence segment, well ahead of the GovSat-1 satellite launch" said Patrick Biewer, CEO, Govsat.
GovSat offers capacity leases to governments and institutions in combination with the 24/7 secure operations provided within accredited facilities with EU SECRET and NATO SECRET facility clearance, hosting capabilities in secured areas (including Host Nation capability), anchor station and uplink services, as well as secure terrestrial connectivity to user sites.
For further information please contact:
Carolina Dupong

Communications & Marketing
Tel. +352 710 725 329
carolina.dupong@govsat.lu
About GovSat
GovSat is a brand operated by LuxGovSat S.A., a public-private joint venture company between the Luxembourg Government and SES, the world leading satellite operator. Our mission is to provide secure, reliable, and accessible governmental satellite communication services to address the demand resulting from defence and civilian security applications. The company's first satellite GovSat-1 is scheduled to be operational in the 4th Quarter of 2017. GovSat-1 will be a multi-mission satellite which will use X-band and military Ka-band frequencies on high-power and fully steerable mission beams to support multiple operations.
Further information under: www.govsat.lu