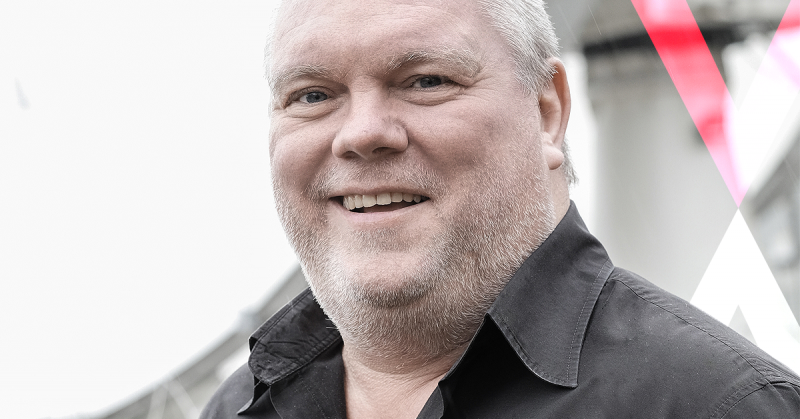 GovSat's Russ Hogan joins the Satellite Interference Reduction Group as a Director
Douglas, Isle of Man, July 11, 2017 – The Satellite Interference Reduction Group (IRG) has announced that GovSat has become the latest member of the group, with Russ Hogan, the Operations Manager of GovSat named as a Director.
GovSat is operated by LuxGovSat S.A., which is a private-public venture undertaken by the Luxembourg Government and the satellite operator, SES. GovSat's main priority is to provide secure, reliable and accessible satellite communication services for governments. In Q4 2017, its first satellite GovSat-1, will be operational.
Hogan of GovSat said, "We are pleased to be joining the Satellite Interference Reduction Group. After working with IRG for many years, I'm really proud to be joining the group as a Director. This is an important initiative and its imperative for everyone in the industry to work together to try and combat the issues of interference as a whole. We look forward to getting involved."
"We are really thrilled that the IRG is growing in members. We are especially pleased to welcome Russ Hogan as a Director. It is pleasing to see such a prominent member of the satellite community really getting involved with interference reduction," added Martin Coleman, Executive Director of IRG. "It's significant that GovSat is focusing on satellite interference before it has even launched its first satellite. It's great to see the industry get so on board with solving these issues."
IRG is holding its annual workshop this October in Brighton. For more information, or to register please click here.
For more details about becoming a member of The Satellite Interference Reduction Group, please email info@satirg.org.
About the Satellite Interference Reduction Group
The Satellite Interference Reduction Group (IRG) is a leading organization working to reduce satellite frequency interference. It comprises a Task Force covering topics such as Carrier ID, ASI, Geolocation, Intentional and VSAT Interference. In addition, our EUI group continues to ensure the broadcasters voice is part of the interference conversation. The Group's membership is comprised of satellite operators, users, uplinkers, service providers, equipment vendors and other organizations with a stake in combating radio frequency interference. For more information, please visit http://satirg.org/membership/
Media Contact:
Helen Weedon
Radical Moves PR
+44 1570 434632
About GovSat
GovSat is a brand operated by LuxGovSat S.A., a public-private joint venture company between the Luxembourg Government and SES, the world leading satellite operator. Our mission is to provide secure, reliable, and accessible governmental satellite communication services to address the demand resulting from defence and civilian security applications. The company's first satellite GovSat-1 is scheduled to be operational in the 4th Quarter of 2017. GovSat-1 will be a multi-mission satellite which will use X-band and military Ka-band frequencies on high-power and fully steerable mission beams to support multiple operations.
More information under: www.govsat.lu
Media Contact:
Carolina DupongCommunications & Marketing
Tel. +352 710 725 329
carolina.dupong@govsat.lu