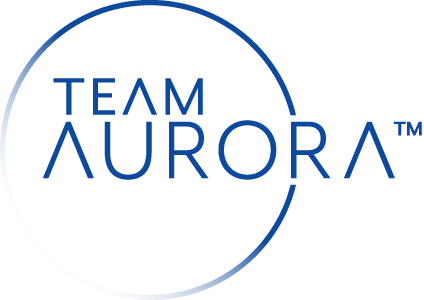 Babcock-led Team Aurora is putting collaboration, continuity and responsiveness at the heart of its solution to support the UK's defence satellite communications system. The SKYNET 6 Service Delivery Wrap contract will include the provision of satellite operations management and through-life support for the UK's Ministry of Defence.
Down-selected last year, Team Aurora – led by Babcock and including GovSat, Intelsat and SES – has gone forward to the next stage of the competition with its plans progressing at pace.
Together the team brings a wealth of both international public and commercial expertise to support the delivery of the contract, and will put partnership with the Ministry of Defence at the centre of its delivery approach.
Backed by its unique, collective experience across defence and satcom operations, Team Aurora will maximise the use of existing infrastructure to bring efficiencies, leverage its extensive experience as a UK service delivery and support provider, and provide value for money by bringing technological innovation from the outset of the contract.
Skynet 6 SDW will provide services necessary to support the current Skynet 5 infrastructure, and the successful transition and continuous delivery of service for future Skynet operations.
Matthew Parnell, Babcock's Defence Systems Technology Director, on behalf of Team Aurora, said:
"Bringing insight and engagement from day one, Team Aurora is focussed on providing an uninterrupted, highly available service that is responsive and brings an assured end to end approach for the Ministry of Defence.
"We will put people at the centre of the service. Developing a culture of collaboration, Team Aurora will invest time to deliver value back through knowledge transfer and will grow a one-team ethos with our customer and the supply chain."
End
Notes to Editor:
Babcock International Group
For more than a century, Babcock, the Aerospace and Defence company, has been trusted to deliver bespoke, highly-skilled engineering services. We help customers in the UK and around the world to improve the capability, reliability and availability of their most critical assets within the four market sectors of Marine, Land, Aviation, and Nuclear, underpinned by a deep understanding of technology integration, unique infrastructure, and specialist training.
GovSat
GovSat is a Luxembourg-based satellite operator, created out of a partnership between the Luxembourg government and SES, the world's leading satellite operator. Its mission is to provide secure, reliable and accessible governmental satellite communication services to address the demand resulting from defence and institutional security applications. The company's first satellite, GovSat-1, is a multi-mission satellite that uses X-band and Military Ka-band frequencies on high-power and fully steerable mission beams to support multiple operations. It is equipped with anti-jamming features, encrypted telemetry and control, and uses assured frequencies. Due to its orbital position at 21.5° East, GovSat-1's coverage reaches from 50°W to 90°E and 70°N to 70°S. Further information is available here: www.govsat.lu
Intelsat:
As the foundational architects of satellite technology, Intelsat operates the world's largest and most advanced satellite fleet and connectivity infrastructure. We apply our unparalleled expertise and global scale to connect people, businesses and communities, no matter how difficult the challenge. Intelsat is uniquely positioned to help our customers turn possibilities into reality – transformation happens when businesses, governments and communities use Intelsat's next-generation global network and managed services to build their connected future. Learn more at Intelsat.com.
SES
As the leader in global content connectivity solutions, SES operates the world's only multi-orbit constellation of satellites with the unique combination of global coverage and high performance, including the commercially-proven, low-latency Medium Earth Orbit O3b system. By leveraging a vast and intelligent, cloud-enabled network, SES is able to deliver high-quality connectivity solutions anywhere on land, at sea or in the air, and is a trusted partner to the world's leading telecommunications companies, mobile network operators, governments, connectivity and cloud service providers, broadcasters, video platform operators and content owners. In particular, SES has decades of experience providing secure bandwidth, end-to-end satellite communications solutions and hosted payload opportunities to government, intelligence and civilian agencies. The company is listed on Paris and Luxembourg stock exchanges (Ticker: SESG). Further information is available at: www.ses.com.