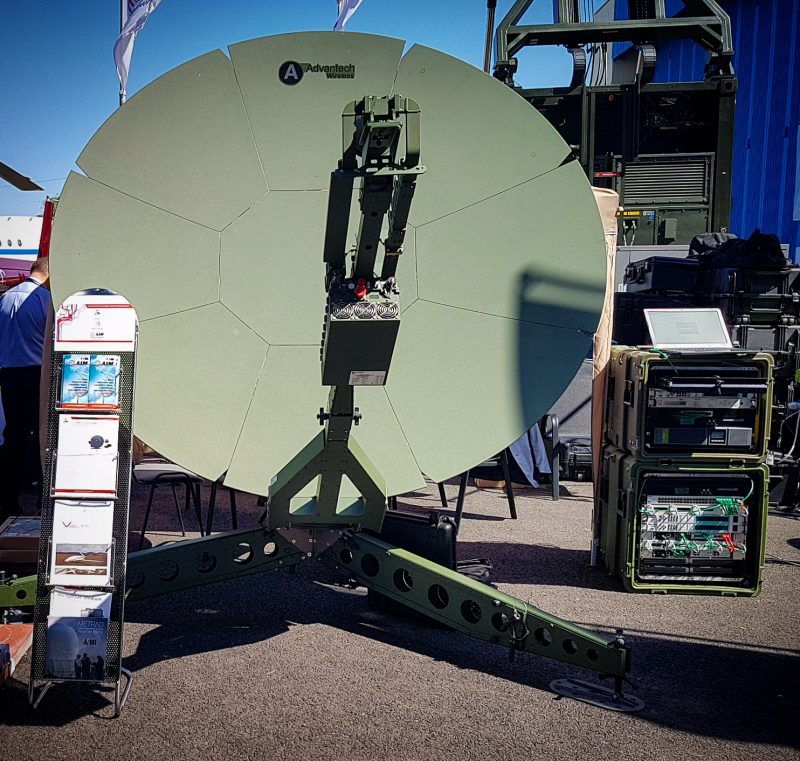 AGRO-IND MANAGEMENT SRL (AIM-AT) from Romania partners up with the Luxembourg based satellite operator GovSat for a successful testing phase.
The testing that was conducted on Comtech EF Data modems reached a high throughput of 52 Mbps on the GovSat-1 satellite.
"Our vision is to integrate and develop the technology that makes life better for everyone, from a person, a large organization to a governmental institution. This motivates us to always keep up with the latest technologies. This is why we have decided to test the connectivity of GovSat-1 in terms of power and bandwidth and the results were beyond our expectations. This is the first time we could uplink 52 Mbps", comments Florin SIMION, GM of Agro-Ind Management SRL.
Dedicated to excellence, technology, trust and thanks to a strong commitment to quality and innovation in IT&C, AIM-AT is a premier supplier and integrator of innovative satellite communication systems and solutions to support customers with critical operations anywhere in the world. Being the only Romanian MoD supplier for flyaway satellite VSAT terminals systems under the frame contract signed between prime Telecom and UM02415 Bucuresti, AIM-AT proved to be a trusted source of high-quality and secure turnkey, as well as custom system-engineered communication solutions, using carbon fiber Sat-Lite 1.2m and 2.4m antennas.
From the GovSat side
GovSat launched its first satellite on January 31, 2018 and was created out of a public-private joint venture between the Luxembourg Government and SES. Dedicated entirely to governmental and institutional users, GovSat-1 features high-powered fully-steerable spot beams, an X-band Global beam and a total of sixty-eight transponder equivalent units. It is equipped with anti-jamming features, encrypted telemetry and control, and uses assured frequencies.
"We are proud to be partners in supporting this project during this testing phase for AIM and the Romanian MoD. The testing has demonstrated data rates of 52Mbps between two 2.4m terminals which is ideal for in-theatre communications at high data rates. GovSat-1 has been operational since March this year and this result is a nice testimonial of our capabilities. We would like to thank all our partners during this effort", says Paul Wells, Vice President and Chief Commercial Officer of GovSat.
The technical specifications
The 2.4-meter Flyaway VSAT Mobile Terminal (X, Ku, or Ka-Band terminal) carries two Comtech EF Data SLM5650A modems to enable two separate independent links. It uses a second generation 100W block up converter for X-band and 80W for extended Ku-band. The terminal is now GovSat Registered and XTAR Certified. AIM-AT's terminal uses twin interchangeable feeds at X and Ku-band. The antenna is optionally fully motorized with an integrated satellite finding controller.
George E. Taulescu, Executive Director of Agro-Ind Management SRL concludes "AIM is ready to develop personalized business support solutions as well as products and software for beneficiaries who appreciate the benefits of mobile and secure technologies of communication under unbeatable costs".