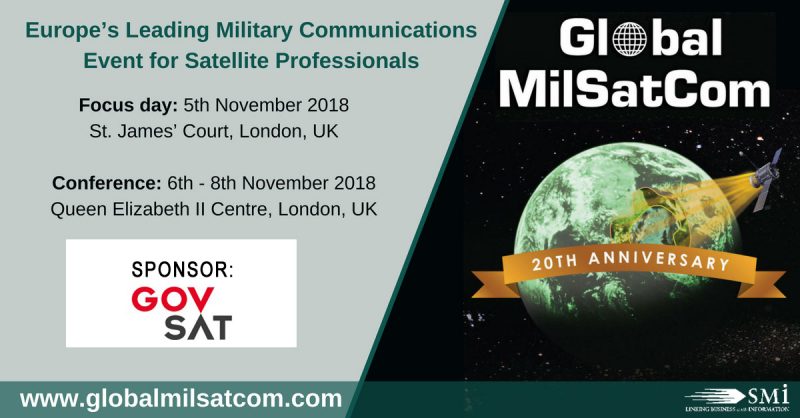 The 20th annual Global MilSatCom conference and exhibition will return to London on 6th, 7th and 8thNovember and a Small Satellite and Disruptive Space Technology focus day on the 5th November.
Meet us at our booth!Additionally, Patrick Biewer will give  a keynote talk on November 6th at 2:10PM. Don't miss it.
More information about the event here!