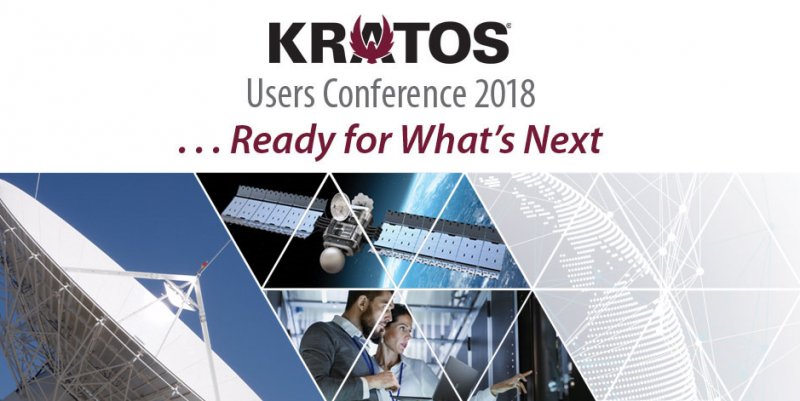 The 2018 Kratos Users Conference will take place on Oct 17-19 in Annapolis, USA.
Lionel Fraylich, Monitoring Systems Integrator and Controller, GovSat will be presenting on Thursday October 18, at 4PM.
A variety of presentations are planned for this event, including a series of in-depth presentations from both new and long-time Kratos products users.